With the construction of the MANUFAKTURE, Abattoir S.A. wishes to take a further step in the implementation of its master plan. After the Foodmet, MANUFAKTURE will be the second urban warehouse on the site for food industry medium-sized companies. You can watch the time lapse of the construction works here !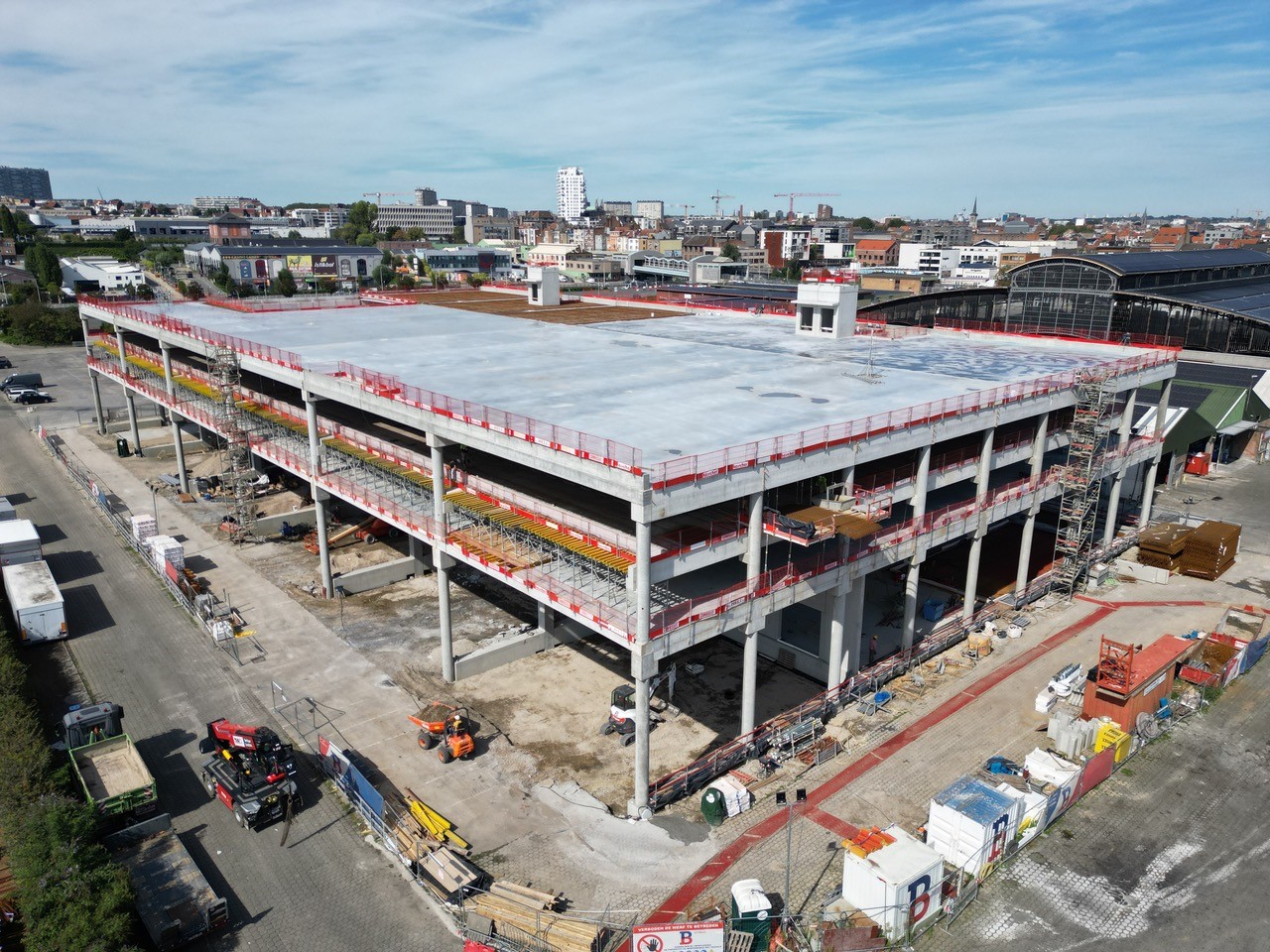 On the one hand, MANUFAKTURE will house one of the site's historical core activities, namely meat cutting. The organisation of meat cutting in the centre of a European metropolis remains a unique event. The proximity of the customers, the multicultural character of the customers and the diversity of the meat cutters make the presence of a meat-producing activity in the centre of Brussels continue to make sense. In addition, MANUFAKTURE is also intended for production and processing companies in the wider food industry. We want to continue our efforts to achieve a diversified economic development in the food sector in order to remain the 'belly of Brussels'. Together with many other local actors, we want to continue to write a lasting history on the unique site of the Abattoir.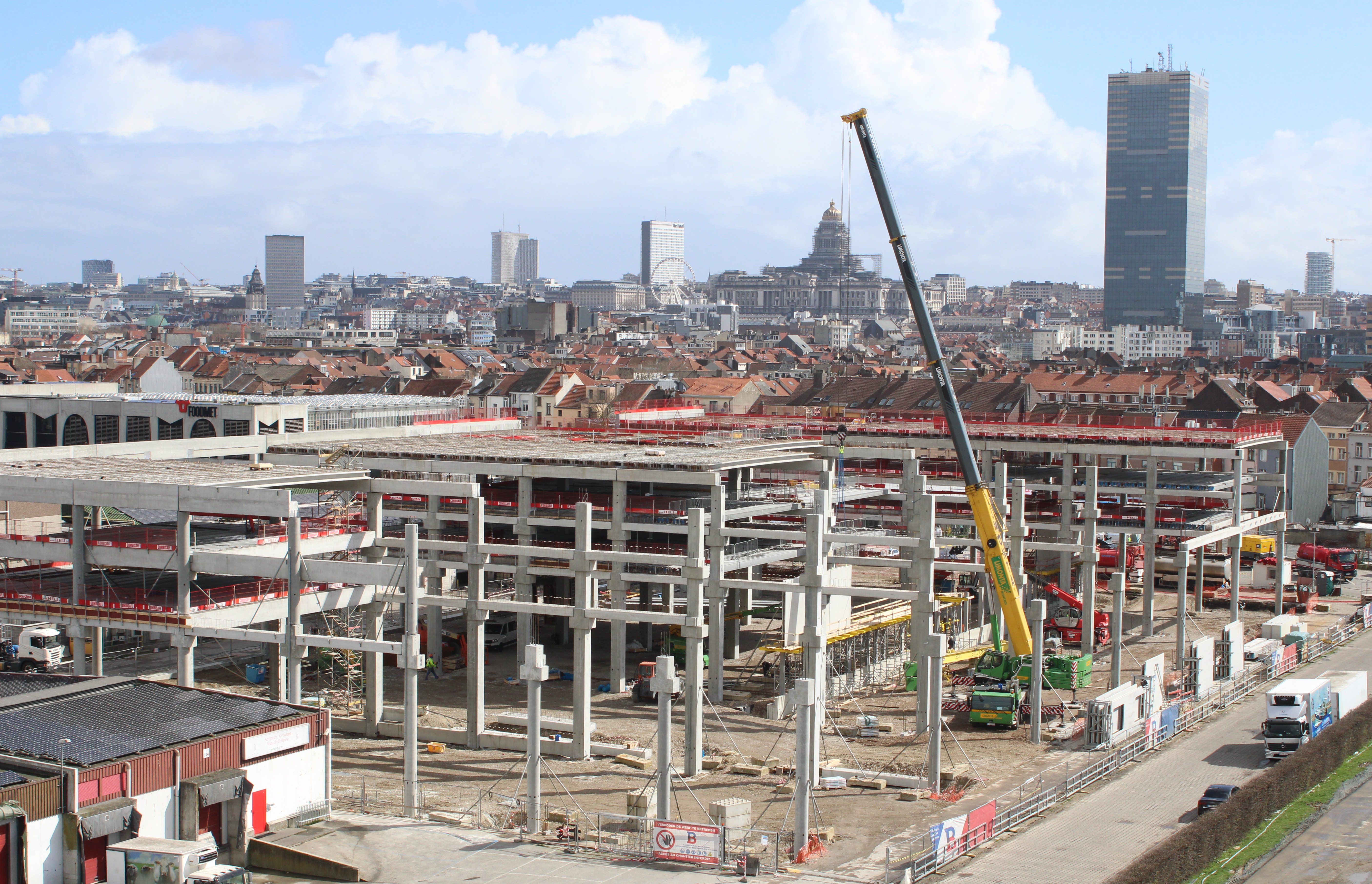 MANUFAKTURE will also include a public car park on two floors with a total of 350 parking spaces. A public swimming pool will also be built on the roof of MANUFAKTURE. The Brussels-Capital Region, the municipality of Anderlecht and the VGC are currently working on the details, but this project is well on its way! It's scheduled only for 2025.
The works will be completed by spring 2024. The swimming pool would be realised at a later stage. Currently, contractor CIT-BLATON is at work and the contour and size of the building is becoming quite visible. The photo above was taken on March 31, '23. It becomes impressive !
On Thursday 16 February 2023, the site was inaugurated in the presence of Prime Minister Rudi Vervoort, State Secretary Pascal Smet, Mayor of Anderlecht Fabrice Cumps, MSI's managing director Gilles Delforge and our CEO, Elke Tiebout. Talk of laying a foundation stone, or is it first column anchoring?
For full documentation on the MANUFAKTURE project, or to rent a productive space, download the flyer here! The flyer is only available in French or Dutch version.
To rent a space, please get in touch with us by e-mail or by phone (+02/521 54 19)
The Manufakture is a project partially financed with support from EU.