Hides of animals that were slaughtered here, are gathered together by a specialized firm. This treatment is since 2018 done off-site treatment, outside Brussels.
The start of a long process
Hides of cows, horses, sheep and goats are first of all carefully sorted. Hides of cows are kept apart from those of bulls and are sorted by weight category. The hide of cows that underwent a caesarian operation are also kept separate.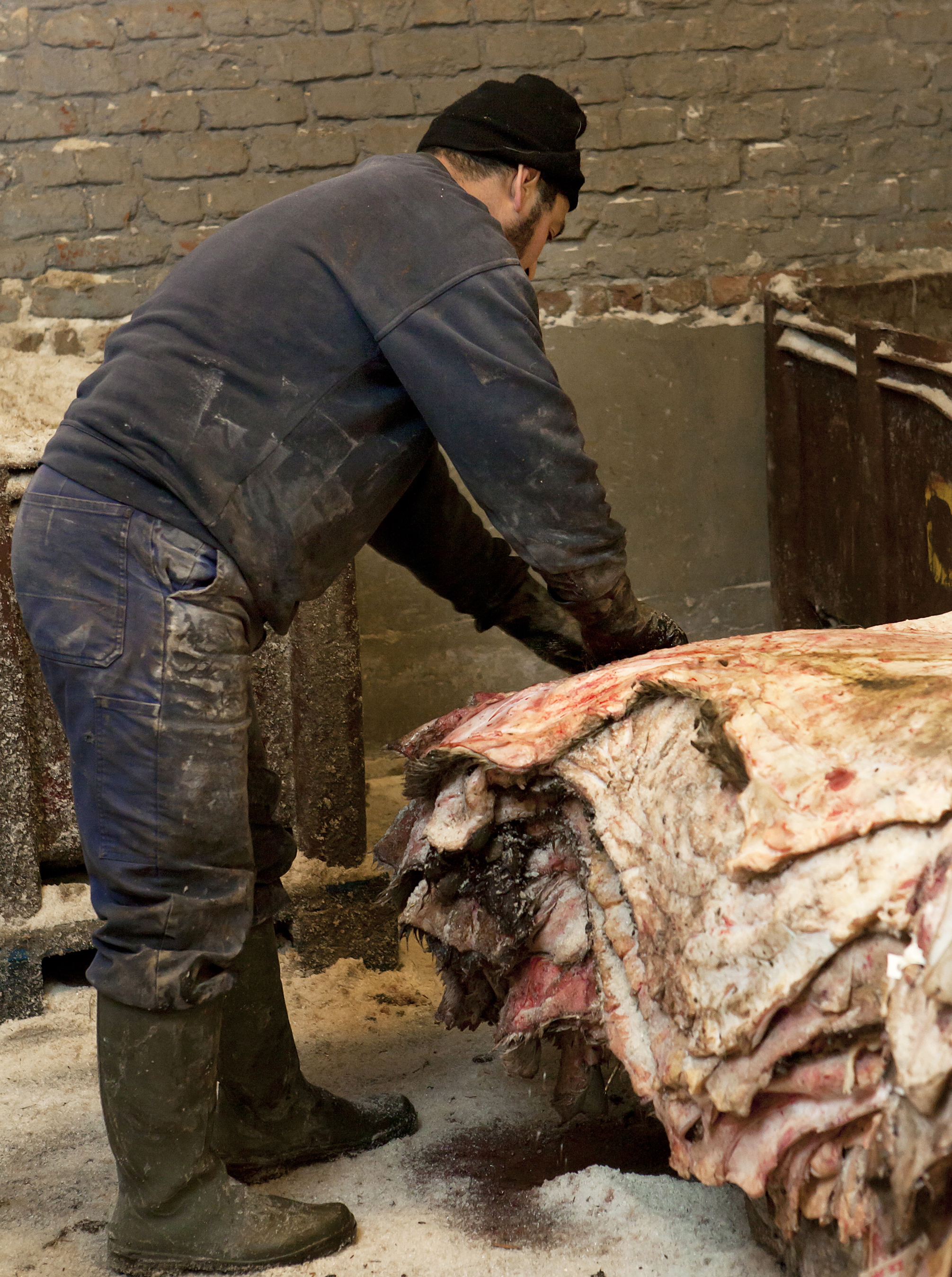 The hides are then being salted to avoid bacterial contamination or even rotting. Once salted, they go into the refrigerators, where they stay until the lots are big enough to be traded.
Hides are most of the time sold to tanneries, that treat the hides before selling them in turn to wholesalers. Finally, the hides find their way to all sorts of producers of the most diverse end-products such as clothing, shoes, furniture, car seats, etc.
For more information you can always get in touch with:
Rue de l'Industrie 19
1400 Nivelles
T. 02/521 65 78
E-mail
Intestines
Melodiestraat 4
1080 Brussel
T. 02/411 69 74 - F. 02/411 69 74
E-mail
GOFFARD Jean (1.20 - 1.21)
Aubin 12
4608 Aubin - Dalhem
T. 04/376 62 46 - F. 04/376 62 46
E-mail
Offals (organ meat)
NEW TRIPERIE des TANNEURS (1.16)
Ropsy Chaudronstraat 24, bus 39
1070 Brussel
T. 02/720 83 29 - F. 02/520 59 71
E-mail
 
GOFFARD Jean (1.20 - 1.21)
Aubin 12
4608 Aubin - Dalhem
T. 04/376 62 46 - F. 04/376 62 46
E-mail