As you can learn elsewhere on our website, our market hall is a classified monument; a blessing in disguise. Indeed, because this entails that Abattoir S.A., as owner, is responsible for its preservation, with all costs involved. Fortunately, there is a broad consensus on the fact that such monuments are part of our national heritage, and should therefore be kept intact for posterity. That's why the Brussels' region gives financial support to help us in our conservation efforts.

Our covered market, a monument of steel and cast iron, was built in 1890, and was listed as a protected monument in the Brussels Capital Region. Early in 2009, Abattoir S.A., user of the site, and therefore of the covered market as well, ordered a first study in preparation of the covered market's restoration in general, and of the most damaged façade -the rear façade- more in particular.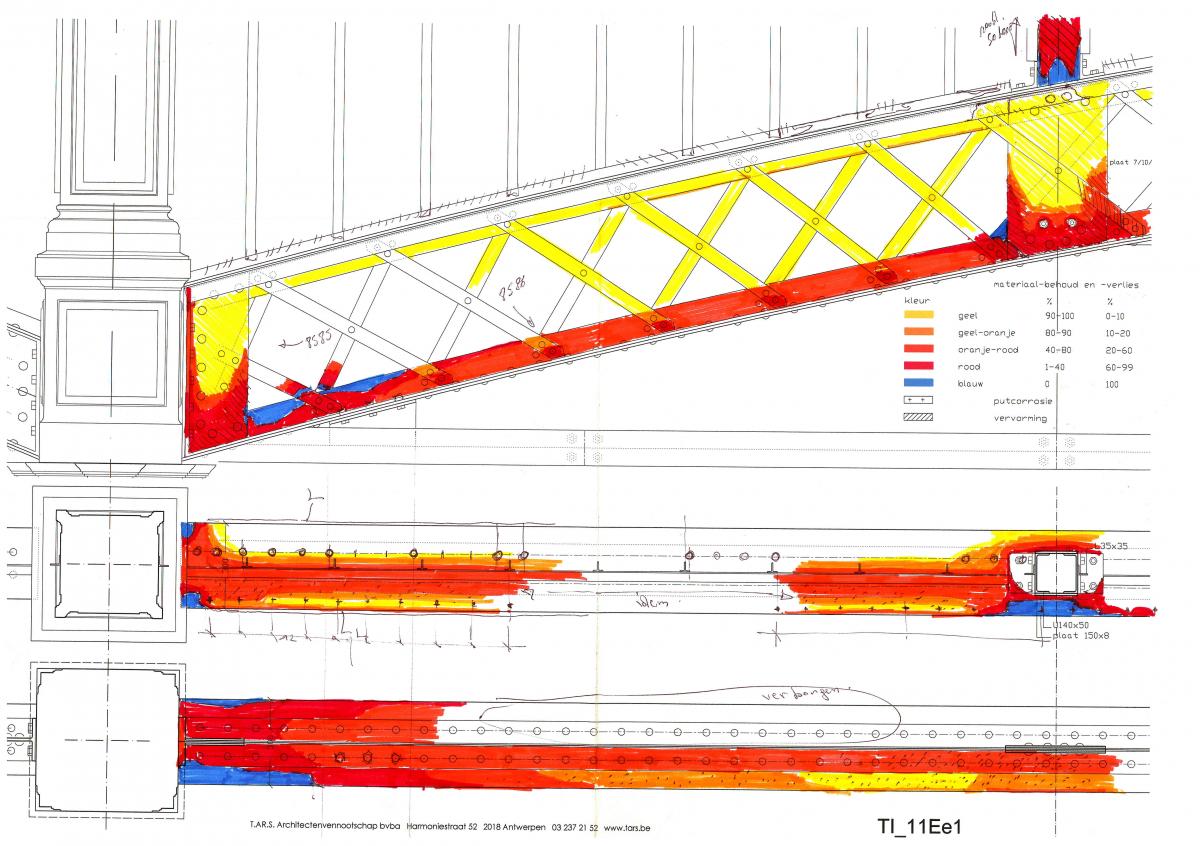 Technical drawing: study on the architecture: forms, proportions, grids, geometric design,… Example of a detailed damage analysis on part of a trellis work, as it was executed for the entire trellis work of the rear façade.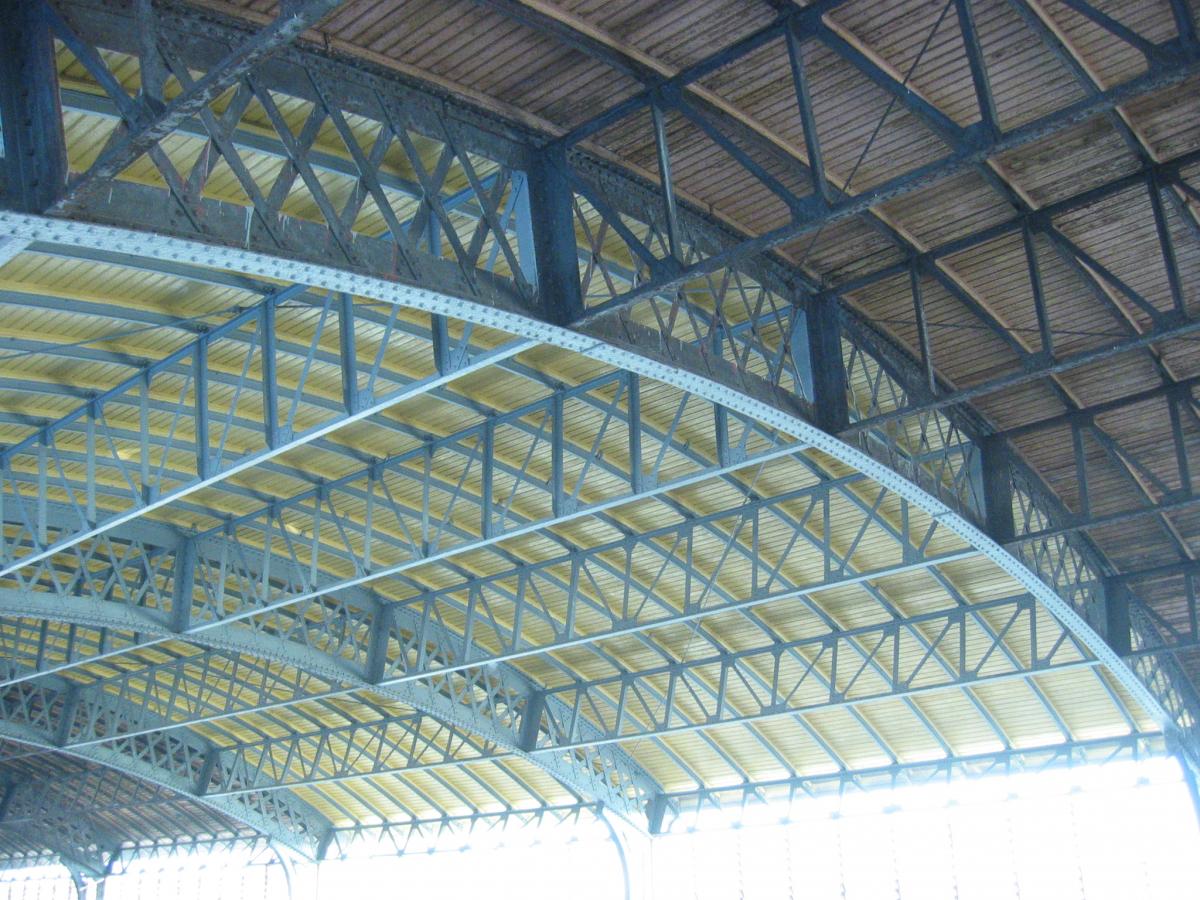 This study was taken care of by M. Tars Stevens, an architect belonging to "T.ar.S Association of Architects sprl". They presented their final report about mid 2010. Today, the first stage of the actual restoration of the cast iron columns has been started up. The rear façade's restoration will be tackled in the second stage.
Poster legend: "Abattoirs et Marchés d'Anderlecht-Cureghem » Edited by: Eckert & Pflug Kunstverlag, Leipzig (1897 – 1965) Date: presumably 1906. Based on our study of the site and the building's history, this poster is a true rendering of the situation around 1906. Eckert & Pflug Verlag were specialized in this kind of perspective industrial drawings and had clients all over Europe.