FOODMET selected as finalists of the REGIOSTARS Awards
The objective of the RegioStars Awards is to identify good practices in regional development and to highlight original and innovative projects which could be attractive and inspiring to other regions. A Jury selects 23 finalists as Europe's most outstanding regional projects. Winners will be announced on Tuesday 11 October in Brussels, during the RegioStars Award Ceremony.
Today, the EU announced the finalists for the 2016 edition of the RegioStars Awards, the yearly competition honouring Europe's most inspiring and innovating regional projects supported by EU Cohesion Policy Funds. And yes, we're in the game!
An independent RegioStars Awards Jury, led by MEP Lambert Van Nistelrooij as Jury President, selected 23 finalists from 104 entries on the basis of four key criteria: innovation, impact, sustainability and partnership.
The 23 selected finalists come from regions and cities in 14 Member States: Austria, Belgium, Croatia, Denmark, Germany, Ireland, Italy, Lithuania, The Netherlands, Poland, Portugal, Spain, Sweden and the United Kingdom.
The five categories are:
Cat. 1 Smart Growth: Emerging opportunities in the global economy
Cat. 2 Sustainable Growth: Circular Economy
Cat. 3 Inclusive Growth: Integrated living – building inclusive communities
Cat. 4 CityStar: Innovative solutions for sustainable urban development
Cat. 5 Effective management: Making a difference by managing differently.
 
We were implicated in Category 4 - CityStar: Innovative solutions for sustainable urban development: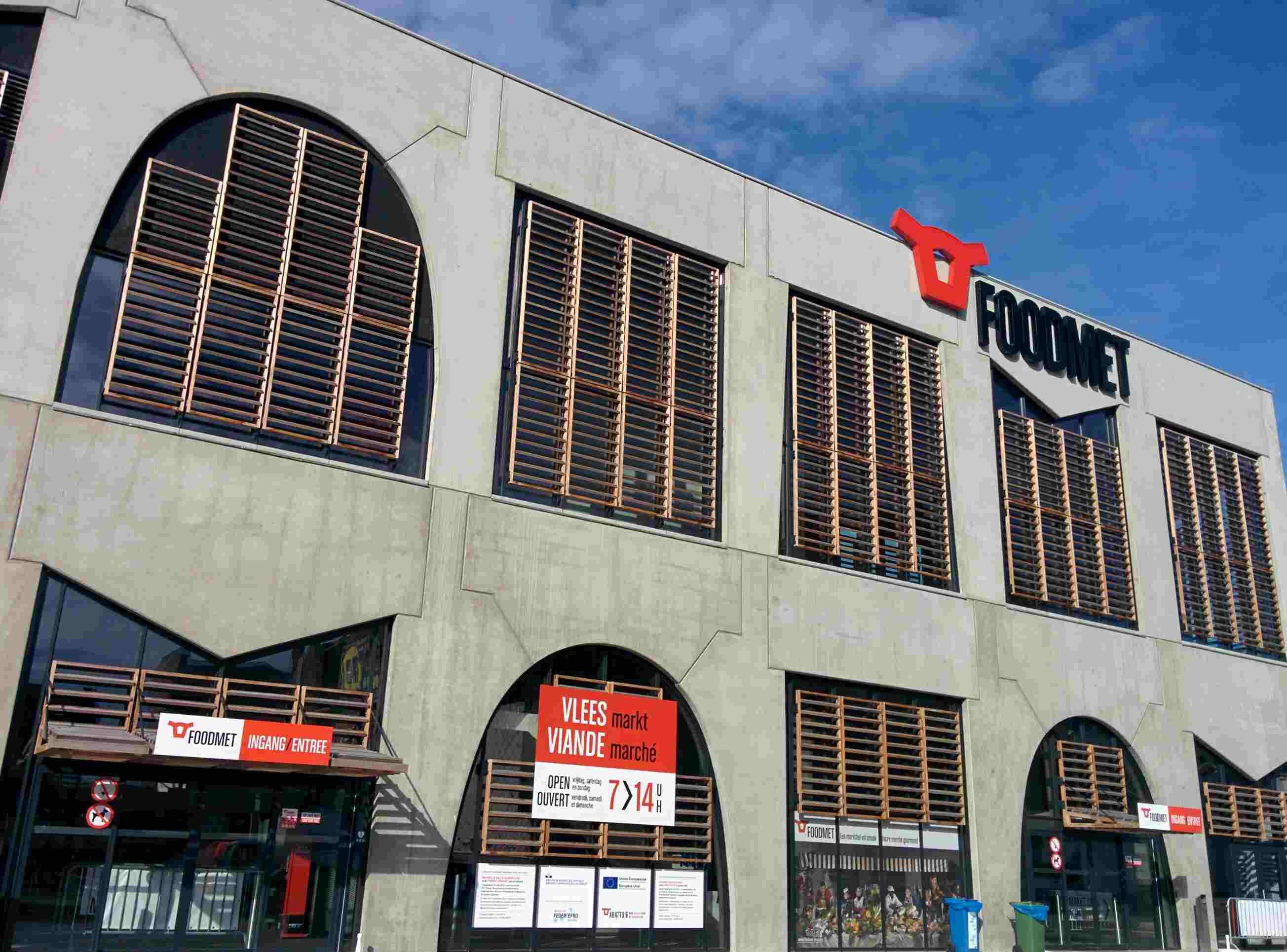 Abattoir: Foodmet with Urban Farm (and Manufakture) (Brussels Hoofstedelijk Gewest, Belgium - European Regional Development Fund)
Since the late 19th century L'Abattoir has been an important industrial site located in the centre of the Brussels region. Thanks to the ERDF co-funded project, the site has been transformed into a modern food market, not only aimed at maintaining and strengthening the already existing activities of meat production, but also creating jobs by developing new economic activities linked to the food chain.
The recently renovated site, which was designed to meet the most up-to-date food hygiene standards, now hosts some fifty shops, selling mostly food products such as meat, vegetables, fruit, olives, spices, fish and more. These shops, together, account for around 150 jobs.
In addition to the food hall, the Abattoir also foresees a pilot project on Urban Agriculture. This project, which should see the light in the course of 2016, foresees the construction of a rooftop vegetable garden covering an area of 2 000m² as well as construction of greenhouses of a similar scale.