Easter lamb for the Royal family
It has become a tradition every Easter again to bring an Easter lamb to the King and the Queen to celebrate the Easter festival. The traders association is very keen on keeping this tradition alive and by doing so wants to keep the Cureghem quarter under constant focus. The Easter lamb symbol is a perfect way for reaching this goal.
This year's Easter lamb got
a multicultural touch
Lead by Mrs Monique Cassart-Simon, representing the commune of Anderlecht, and M. Joris Tiebout, secretary of the "A.S.B.L. des Commerçants et Artisans du Quartier des Abattoirs d'Anderlecht", a delegation of this 'A.S.B.L. DES COMMERÇANTS ET ARTISANS has been welcomed at the Royal Palace.  
This year's delegation was exclusively formed by people that had been photographed for the MIXTUS exhibition that can be visited for free on our market grounds till 21st June 2012.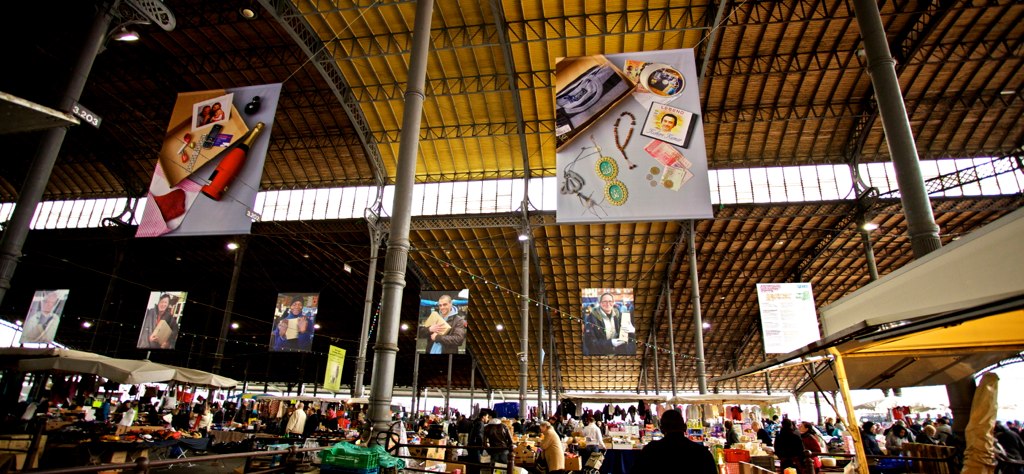 Mixtus is an exhibition of photographs with both an artistic and educational vocation, that wants to throw a new look on cultural diversity as a social phenomenon. Spectators are called upon to broaden their perception of reality. They are invited to discover a irreversibly mutating society. Visitors are confronted with their emotions, with the lives they have lived, with their own reality, with controversies and doubts that the world of tomorrow will bring.
This exhibition is also meant for teachers and pupils of the primary schools. An educational game is destined to helping them building this multicultural society in which they will have to live. 
You can watch the photographic report on the Easter lamb and the Mixtus exhibition. Courtesy: Tanguey Cortier, CC studio.
There is also a report  filmed by "Brussel Nieuws" with French undertitling. Finally, there is a radio report too, with interviews in Dutch and French.