AMAL is aangekomen bij ABATTOIR
AMAL is een kleine reuzin die kinderen in ballingschap vertegenwoordigt. Ze stapt van Turkije naar Engeland om vluchtelingen wereldwijd te steunen. In elke stad waar ze langskomt, wordt ze verwelkomd met een artistieke interventie. Op woensdag 6 oktober in de druipende regen is ze aangekomen kort na de middag bij Abattoir. Dit wordt vanaf 17u gevolgd door een groot én gratis spektakel genaamd CHASED (achtervolgd), een choreografie door Sidi Larbi Cherkaoui / Eastman, met 20 dansers en danseressen, circus- en parkourartiesten. Dit project is het resultaat van een samenwerking tussen BOZAR BRUSSEL en VZW CULTUREGHEM. De overdekte markt vormt een schitterend decor voor deze opvoering, iedereen welkom! Na de voorstelling is er mogelijkheid voor een avondmaal met dank aan het team van DREAMKITCHEN van de vzw Cultureghem.
Meer info op www.walkwithamal.org of www.bozar.be.
Het evenement is vrij toegankelijk zonder Covid Safe Ticket of reservatie, maar vergeet je masker niet voor het geval je geen afstand kan houden.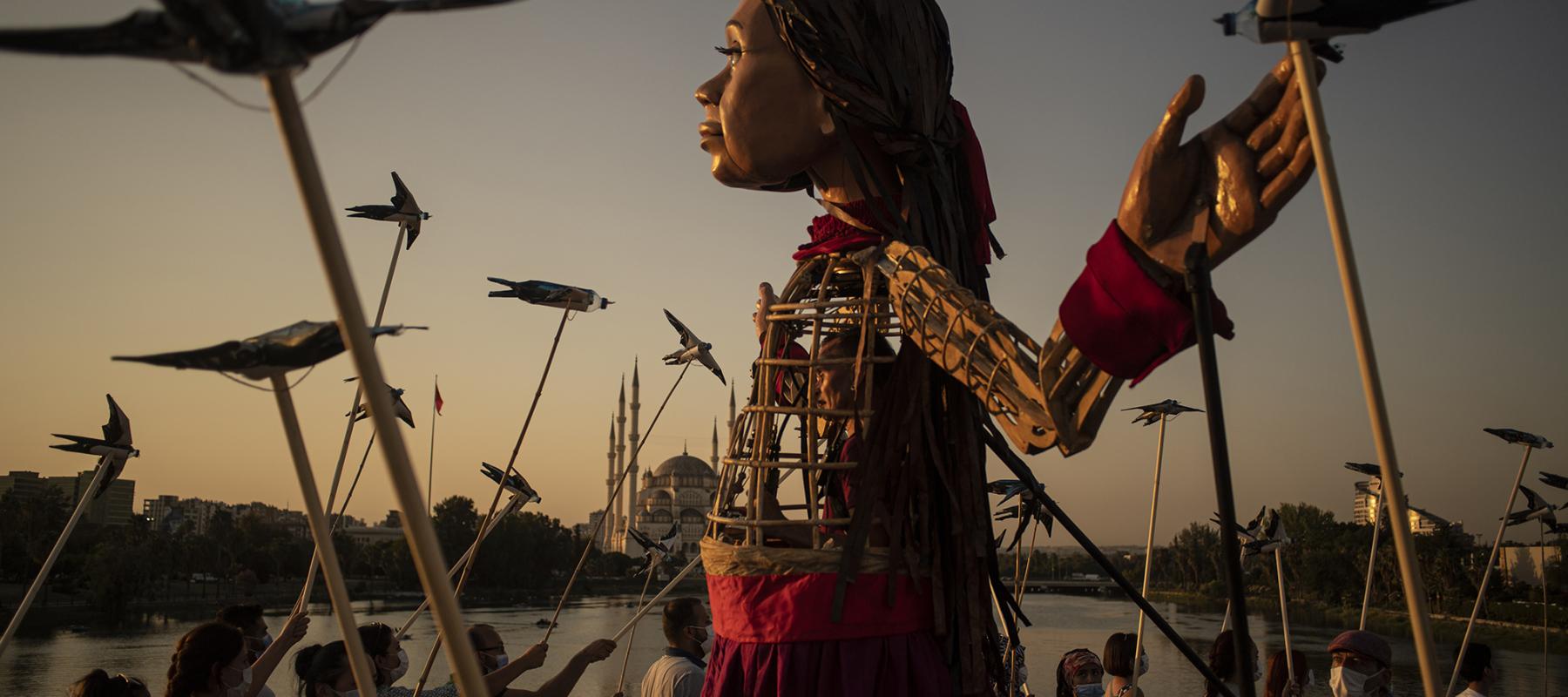 Photo: copyright Andre Liohn