2018 KETMET Kick-off
Allthough still a bit too cold outside at this time of the year, at Cultureghem asbl they are all ready to turn Abattoir into the warmest place of Brussels in the weeks and months to come. Next week, on Wednesday 28th March, KETMET opens its doors wide again to become once more the biggest covered playing-ground in town. For the little and the big ones alike. Cultureghem would not be Cultureghem without cheap and fresh-tasting lunches offered by BARATTOIR (soup €1 + lunch €5 + dessert €1). Wanna bring your own picnic? No problem at all. On top of all this, the new season opens with nice music and free concerts.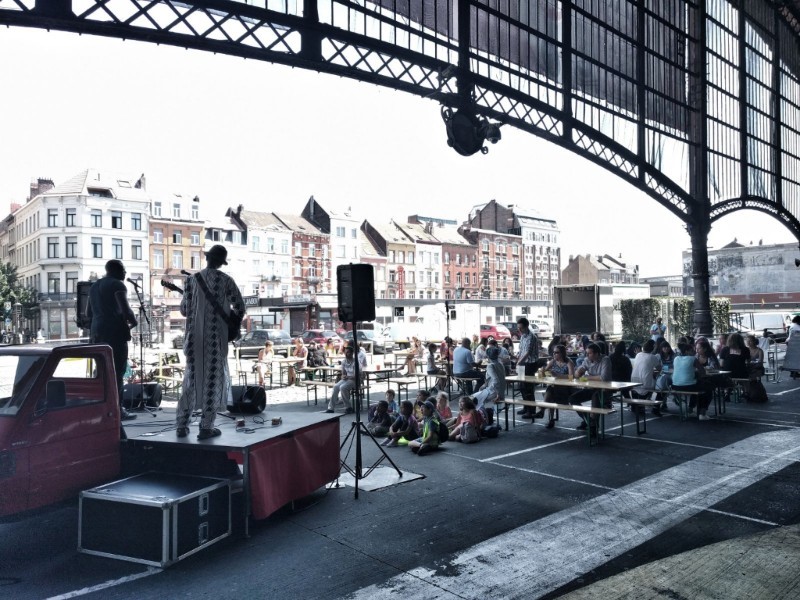 KETMET, the largest covered playing-ground in Brussels, see things even bigger this year. They take particular pride in presenting 4 new PLAYBOXES: the tiny ones' box (0 to 5 year old), the CoderDojoBox (a cool mobile digital gaming-and-learning-box, The PlaypodBX (playing with recycled material) and the ChillBox (a mobile irritation-free place for those looking for some calm). Do you want to join us? To share some healthy food together or to play with your other "Ketten"? Book your table here! Or just drop by. KETMET is there for you every Wednesday till the end of October.
We are ready. You too?
 
Team Cultureghem