"A world full pf contrasts"
These are not our words, but those from the well-known chef David Martin of the equally well-known Brasserie "La Paix", opposite our premises. It was his "definition" or answer to the question on how he would describe in short the "Markets and slaughterhouses of Anderlecht".  
He did so  at the occasion of the festive farewell said to what was the official name of our site until Thursday, 4th October 2012. The name of our company, Abatan s.a. was officially abandoned at the same occasion.
"Abatan is no more. Long live Abatan!"
Is was raining cats and dogs that early morning of 4th October, gloomy, grey and threatening. It was supposed to be a day of feast and celebration though, in the presence of the whole Brussels press, the entire personnel and staff and many other beautiful people that were invited.
But then came on stage our host, Joris Tiebout, CEO. As soon as his first words were spoken, marvelous sunbeams pierced through the dark clouds  and the partially classified site, once more the scene of yet another unique historical moment, was bathing in a truly autumn atmosphere.
ABATTOIR Où Bruxelles vit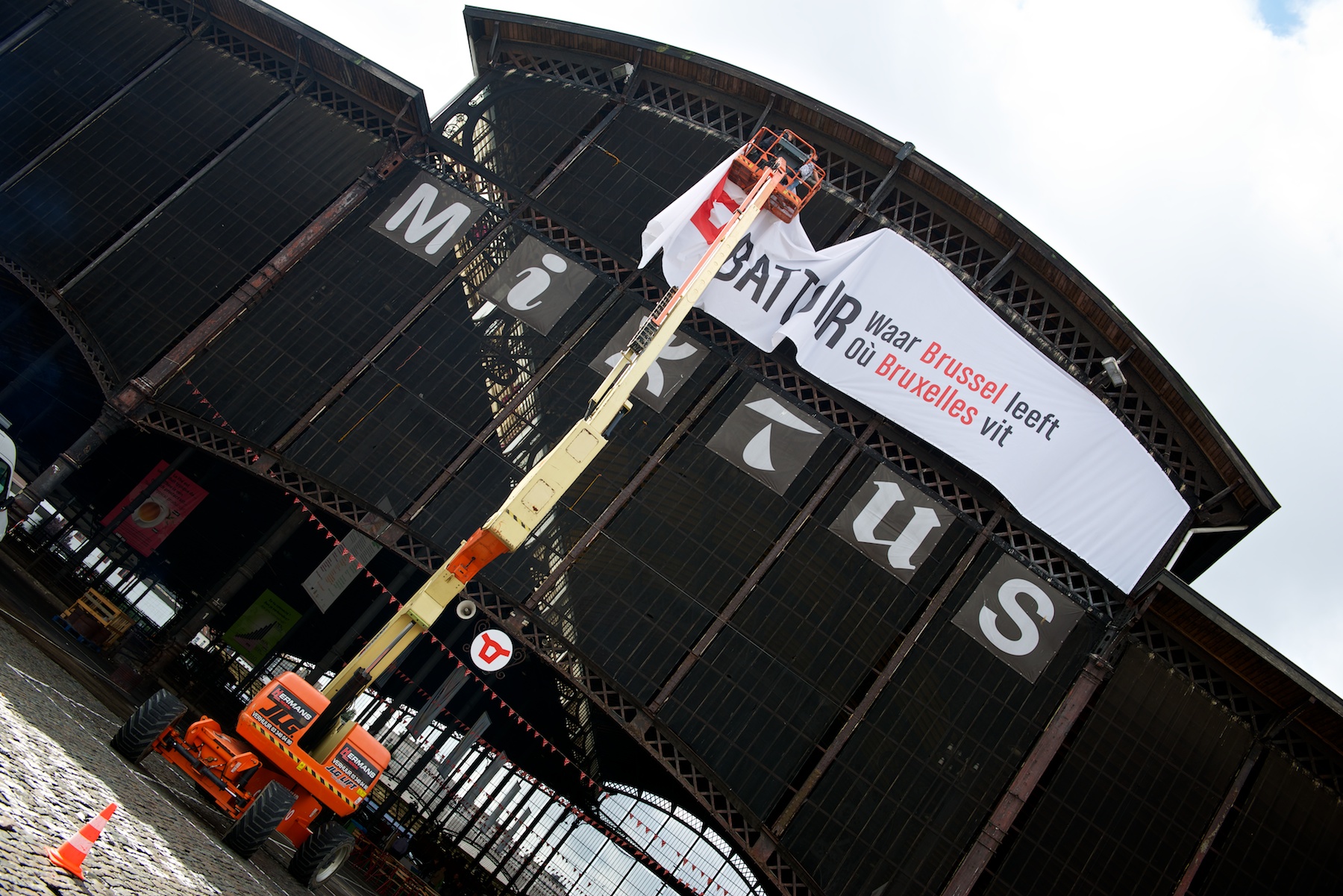 "What's in a name?" Quite a lot in this particular case: "ABATTOIR", one strong name, with an equally strong new logo right in front of it, the new name and the new emblem of both our company and our actvities and so much more.
During the pressconference we learned that this was not just a hurried, overnight exercise. With justified pride, Joris Tiebout explained in pretty much detail the whole process, why, how, what and in particular who was involved, who still is and who will continue to be involved in a process that reads like a book telling about the future. It is a story with respect for what once was, with a sense of realism for the present and with a burning ambition for what still has to come.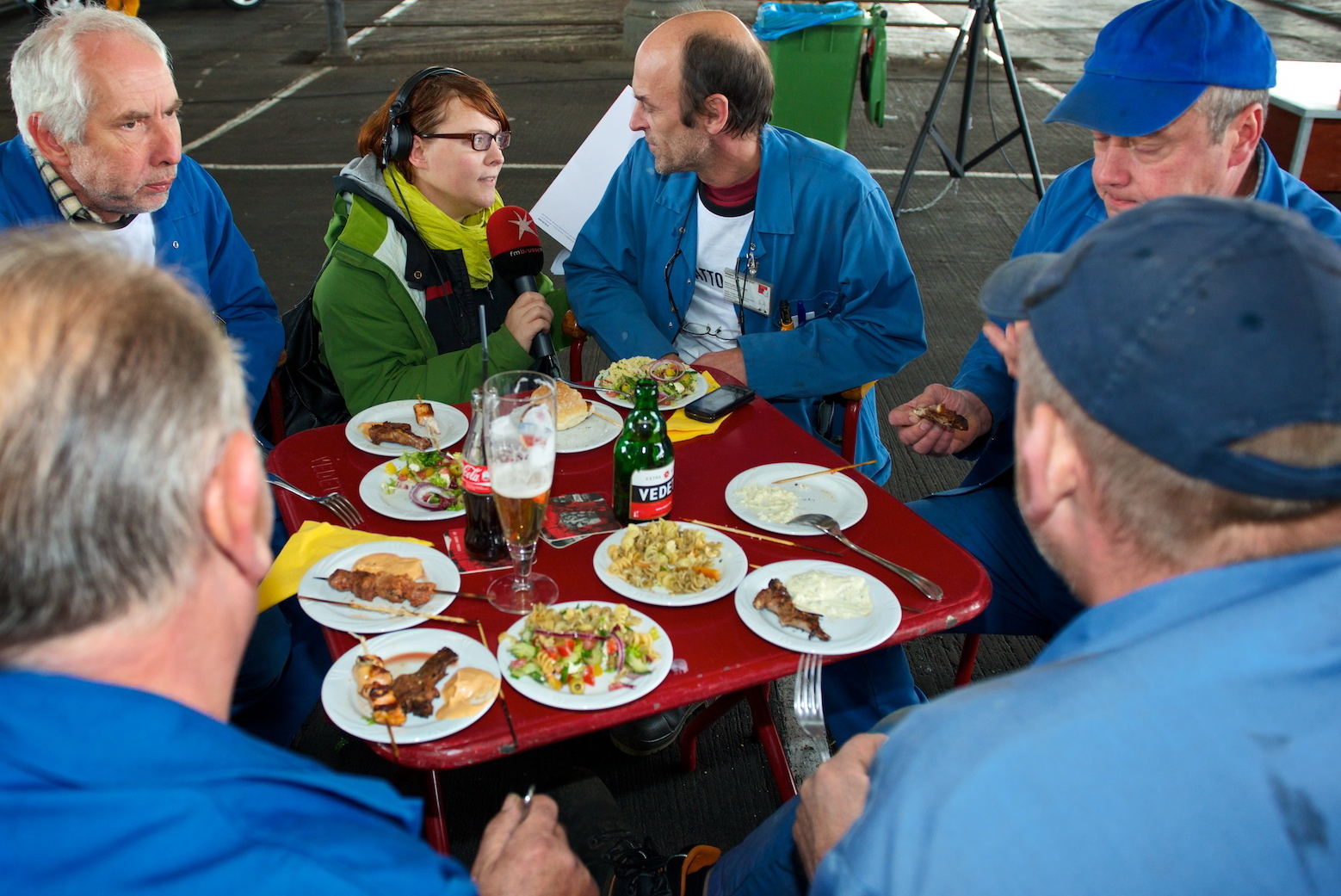 All this good and fascinating news of course called for a celebration. No better place to do so than "a home party" on their own grounds. Whilst technical teams were fully occupied replacing the old signage by the newly developed ABATTOIR artwork, all guest were invited  at a tasty BBQ. 
Do stop by from time to time  and visit our completely renewed website, partly still under construction, and find out for yourself what happening at ABATTOIR Où Bruxelles vit (Where Brussels lives).