New Year's networking dinner UNIZO Vlaams-Brabant & Brussel
On Monday 21 January, UNIZO Vlaams-Brabant & Brussel organized their so-called networking dinner in collaboration with  "Mabizz and KMO-contact". Place-to-be: the Cellars, in Cureghem.
After the opening-speech by Minister-President Kris Peeters, participants were offered quite a unique dinner formula: in between each course of the four course dinner, they had to change tables.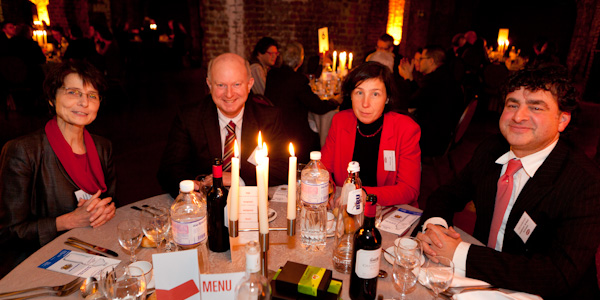 By doing so, all ministers, state secretaries, members of parliament, deputies and businessmen were offered the chance to get into conversation with one another and so to get to know eachother. A very original approach that was appreciated by all 220 guests present.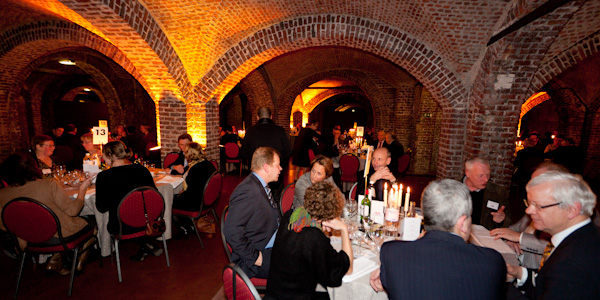 In the "Cellars" with their ancient, vaulted construction underneath the covered market of Anderlecht, all guests were offered the unique opportunity to broaden their respective networks and to make acqaintance with some of the very special guests.
 
"Les frères Debekker"
  were in charge of the festive banquet.
More pictures can be seen on the UNIZO website or on the following 
link
.  
Photo's
: Luc Collet, Fotoon