Easter lamb for the Royal Family
It has become a tradition every Easter again to bring an Easter lamb to the King and the Queen to celebrate the Easter festival. The traders association is very keen on keeping this tradition alive and by doing so wants to keep the Cureghem quarter under constant focus.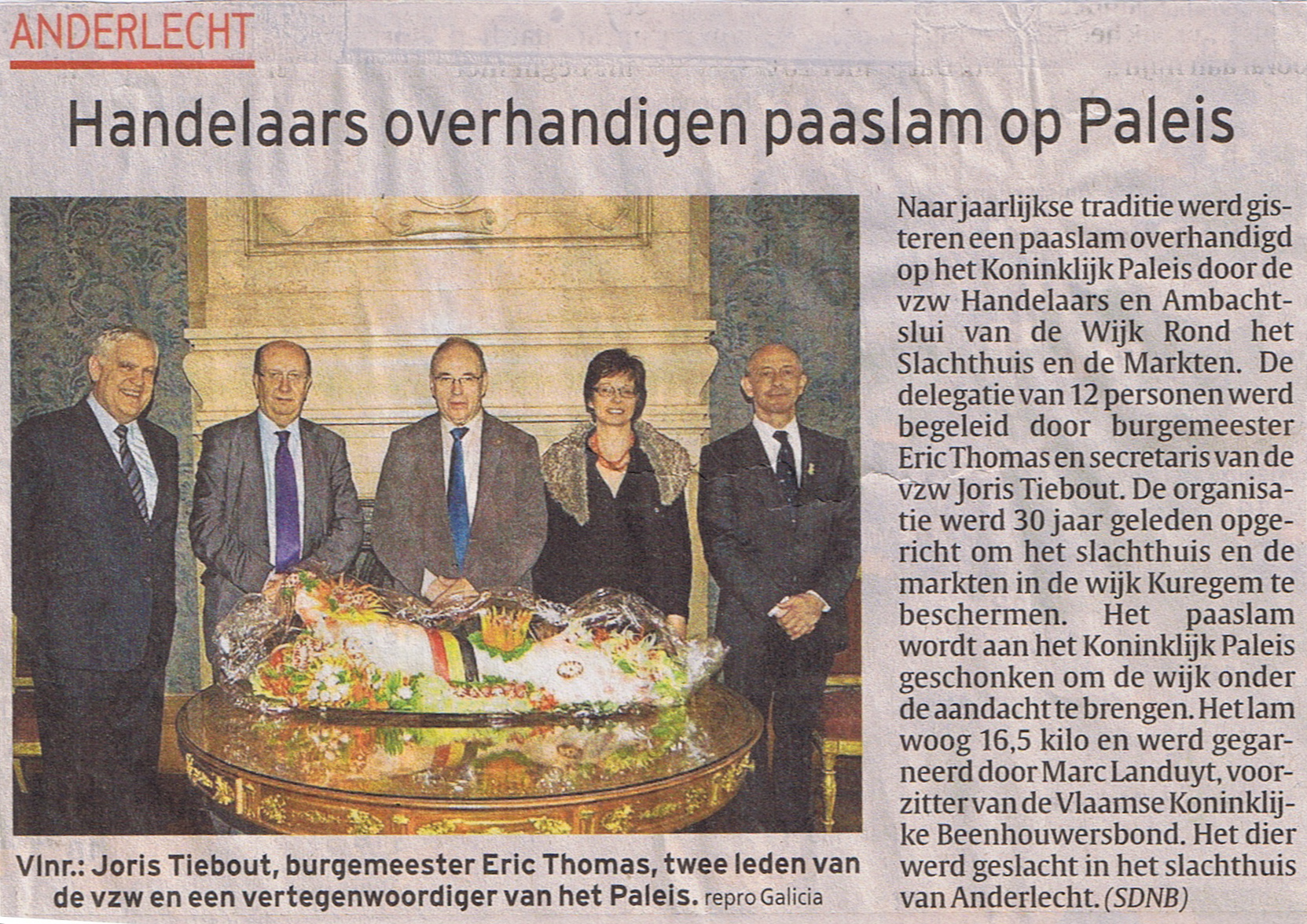 The Easter lamb symbol is a perfect way for reaching this goal.
Lead by M. Eric Thomas, mayor of the commune of Anderlecht, and M. Joris Tiebout, secretary of the "A.S.B.L. des Commerçants et Artisans du Quartier des Abattoirs d'Anderlecht", a delegation has been welcomed at the Royal Palace.