Cultural Mindfood 2 : Creative entrepreneurial drive
This second session of 'Cultural Mindfood', organized by Yamila Idrissi (sp.a Representative in the Flemish Parliament) will focus on "Creative Entrepreneurial Initiative" in Brussels. Minister Pascal Smet and sp.a President Bruno Tobback will engage in a dialogue and debate with a.o. M.  Joris Tiebout, entrepreneur representing Abattoir SA.
It is often daid that "leftwing" and being an "entrepreneur" are a contradiction in terms. The polarization that has grown over the last couple of months in the public debate between government and the business community is of no help to anyone. Both parties need one another to nurture progress and prosperity. sp.a is in favour of sustainable and socialy responsible entrepreneurship by stimulating collaboration with and between entrepreneurs. 
Next to Joris Tiebout, the following entrepreneurs will take part in the debate:
Rachida Aziz (Azira Fashion) "Starting-up and multicultural Brussels."
Ruben Goots (Caviar) "The creative sector in Brussels."
Amin Dridi (T-interim) "Freelancers in the creatieve sector."
Toya Al : NFTE-Belgium "Youngsters looking for opportunities and entrepreneurship."
Anton Van Assche : Unizo
Karl Reremoser : Initiate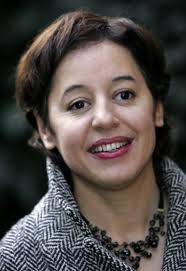 Not only the speakers listed will come forward. The public present will be offered the opportunity to actively take part in the debate and ask questions to the panel.
- What is it like to start-up a business in Brussels today?
- What are the difficulties, what are the opportunities?
Cultural Mindfood 2, next Tuesday 19 February, from 19.00hrs in Bronks Brussel (Marché aux porcs 15-17, 1000 Brussels).
Host and moderator: Yamila Idrissi
Registrations till 15 February with els.verhaegen@vlaamsparlement.be.
Be quick if you do not want to miss this debate. The debate will be followed by a reception.