BARATTOIR opened
Cultureghem proudly presents BARATTOIR, a place to come to rest, a restaurant, a corner to read a nice book, a pub, … Barattoir is the place you are looking for, offering you that unique opportunity to find some rest in the heart of Cureghem, on the Abattoir site…
It is absolutely so, all ingredients are there! Summer cocktails in version 2.0, a safe playing-ground for the younger "ketjes" amongst us, a lot of room in the city,… Briefly, a meeting-place for the young and the less young!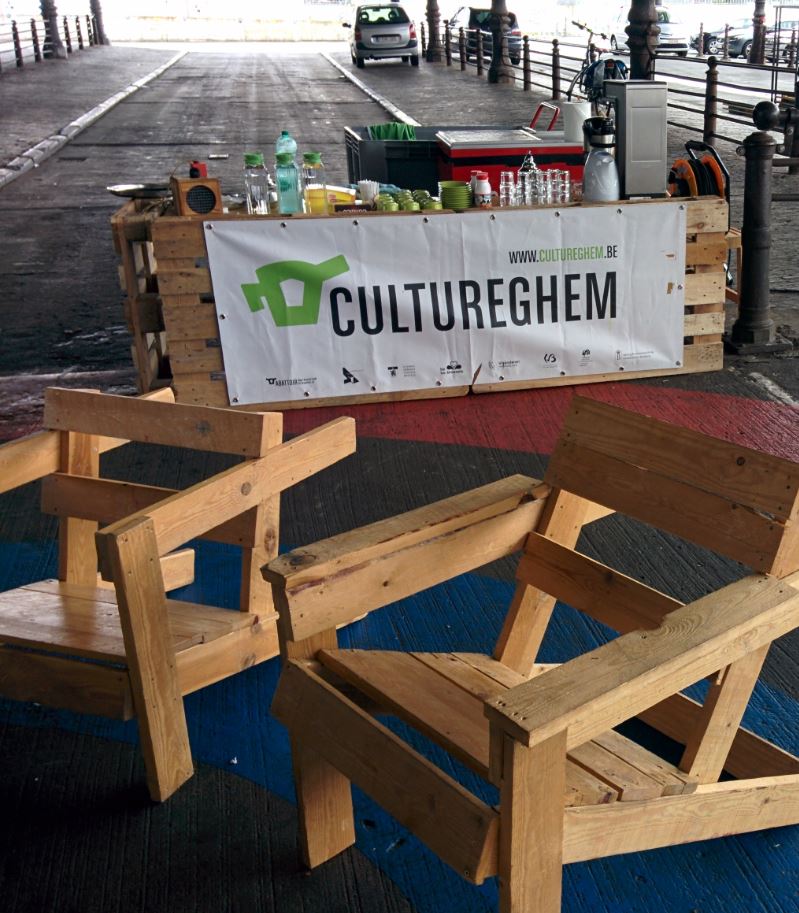 On Monday 24 August, Rabattoir opened for the first time. On the menu there is freshly made soup, a tasty daily dish (vegetarian pasta) and an exceptionally nice and refreshing ginger based drink. All this is to be found in a cosy, somewhat exceptional setting. A true stunt coming from the Cultureghem team, with the support of quite a many volunteers.
From Monday to Wednesday doors are open (figure of speech, as there are no real doors) from 11.00 till 16.00hrs. No panic for people getting hungry outside this time frame; our friends of the social restaurants (EAT, Groot Eiland, Cosmos) are there to prepare your "plat préféré" on a daily basis against very democratic prices. So, no better place to get to know your colleague, your neighbour or people accidentally passing by.
Commuters, inhabitants of Brussels, mums and grandpa's … The Barattoir is Yours.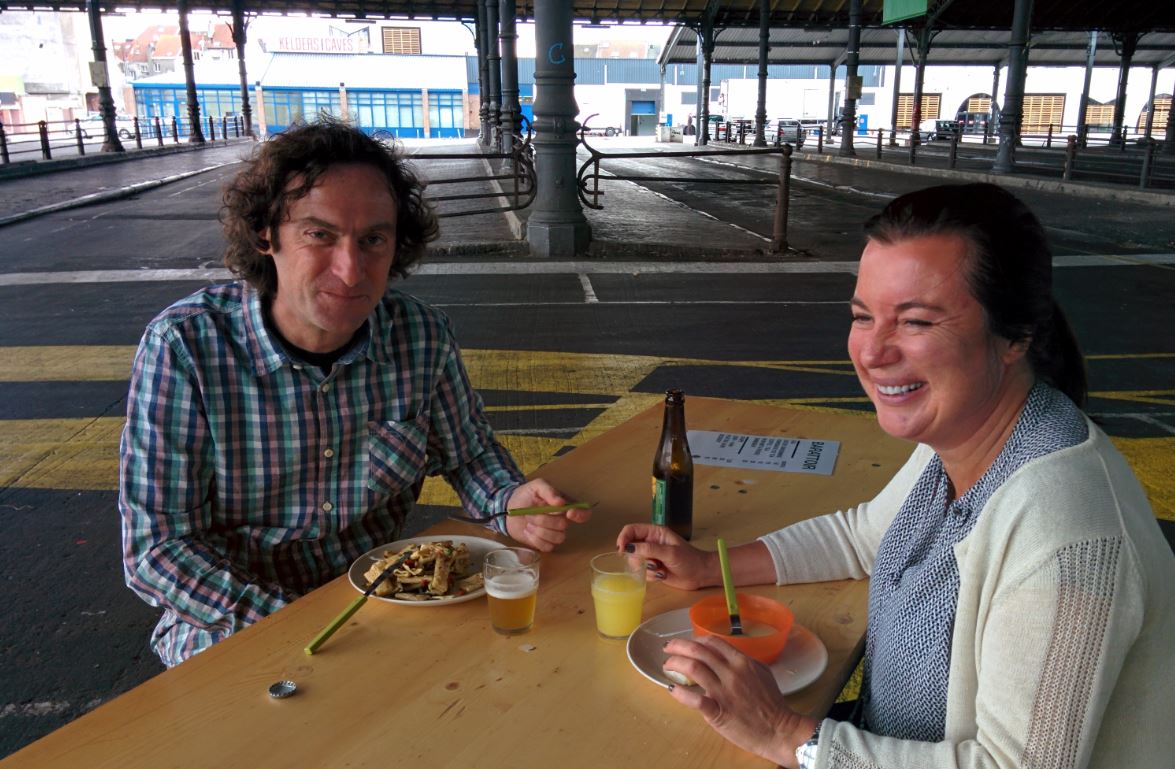 Practicalities:
Where: covered market place, Anderlecht Abattoir, rue Ropsy Chaudron 24, 1070 Anderlecht
When: Monday - Tuesday – Wednesday from 11.00 till 16.00hrs
What: food, drinks, playing and meeting
Prices: drinks € 1 - € 2, food € 1.5 - € 5,0
For more info, don't hesitate: info@cultureghem.be