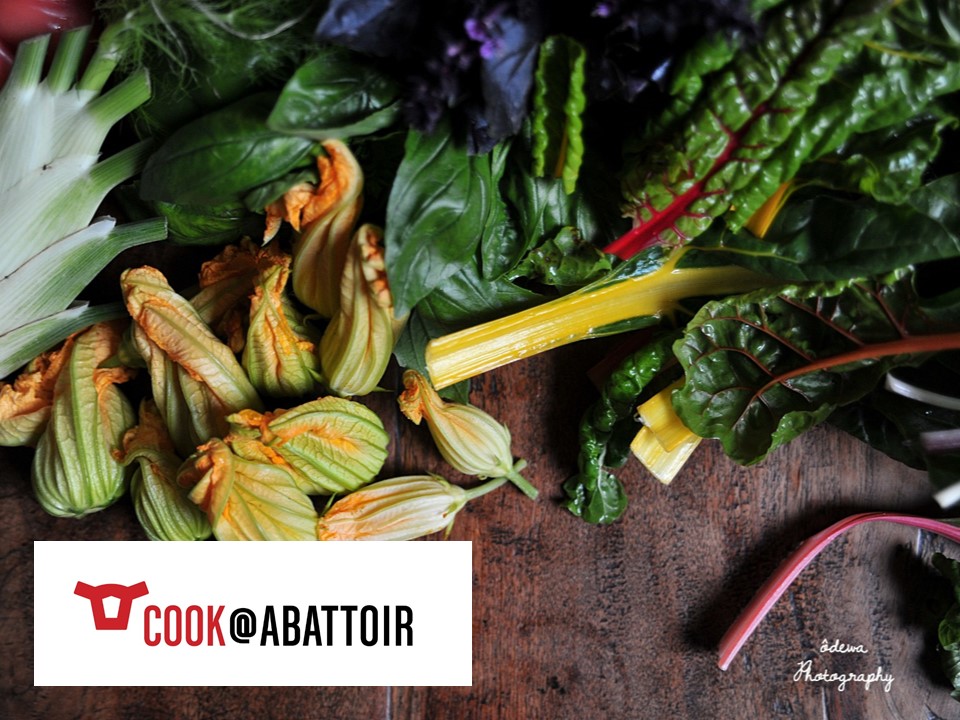 We assemble on Saturday morning at 9.30hrs inside the FOODMET, the covered food hall, for a culinary discovery trip in the middle of the market. After a nice cup of coffee we take you to the market for some shopping. The menu is until then kept secret. Participants are split up in separate groups with each their own shopping-list (no money required).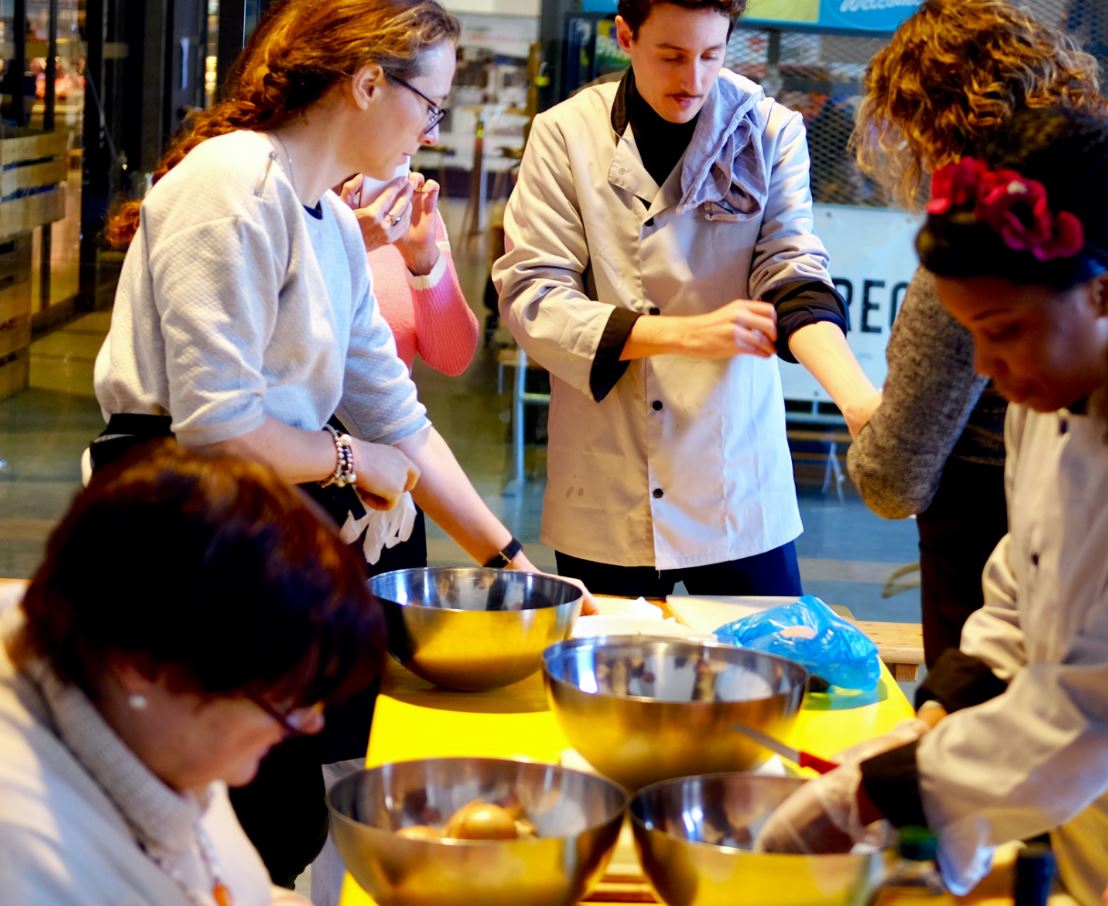 In this way we bring you in contact with shop owners and traders. You will be surprised by the wealth of fresh and exotic products for sale but also by the cosy atmosphere reigning the biggest market of the country. You get some explanation on the history of the market hall and as an extra you are taken onto the roof of the FOODMET to discover one of the biggest roof gardens in Europe.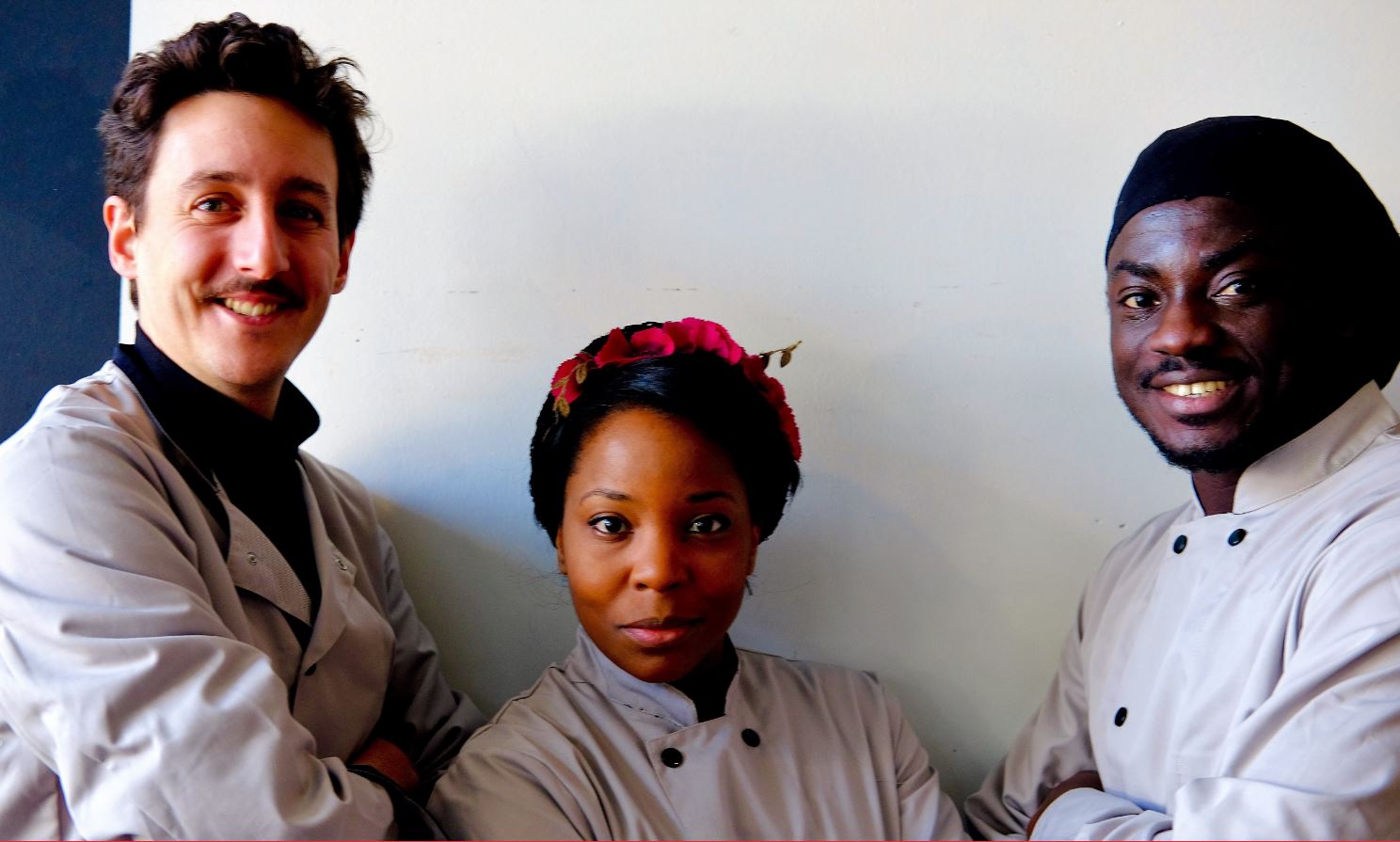 Than we get to action in our kitchen in view of preparing a three course meal. While cooking we serve a glass of Cava and some tapas. Still under stress? No panic, our top chefs Christophe, Ôde and William are there to help you when needed.
At about twelve o'clock we gather around the table for lunch, tasting all the good food prepared accompanied with adjusted wines. The event closes around 13.30hrs.
Abattoir, where Brussels is alive.
Price : 38,00 €/person
This covers the following:
Our cook team's assistance, incl. materials and kitchen skirt
Welcome coffee
Aperitif with tapas, 3-course meal with wines and coffee (vegetarian food upon special request)
All food bought together at the FOODMET
Visiting tour of roof garden
Present: re-usable shopping-bag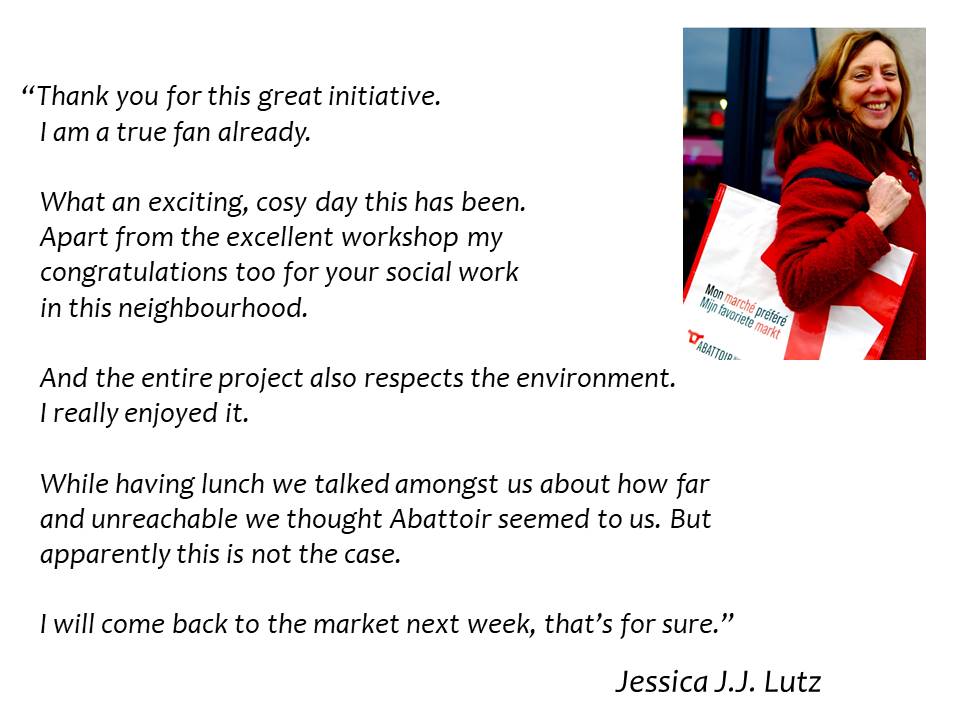 The workshops can take 20 participants each. You can subscribe individually, or in groups of 2, 3, … people. It is a nice concept to share with friends, family, neighbours, colleagues, why not in combination with visiting the capital.
Have a look at the data below, click your preferred date and mail your reservation mentioning the number of persons (please add their name and age). Then we send you a confirmation mail with all practical information (how to pay, access plan, parking, annulment conditions, …).
More questions? Mail to COOK@ABATTOIR or call +32 (0)2 521 54 19.
Book your COOK-workshop here
24

MARCH 2018

NO MORE AVAILABLE
CANCELLED
FULL
FREE